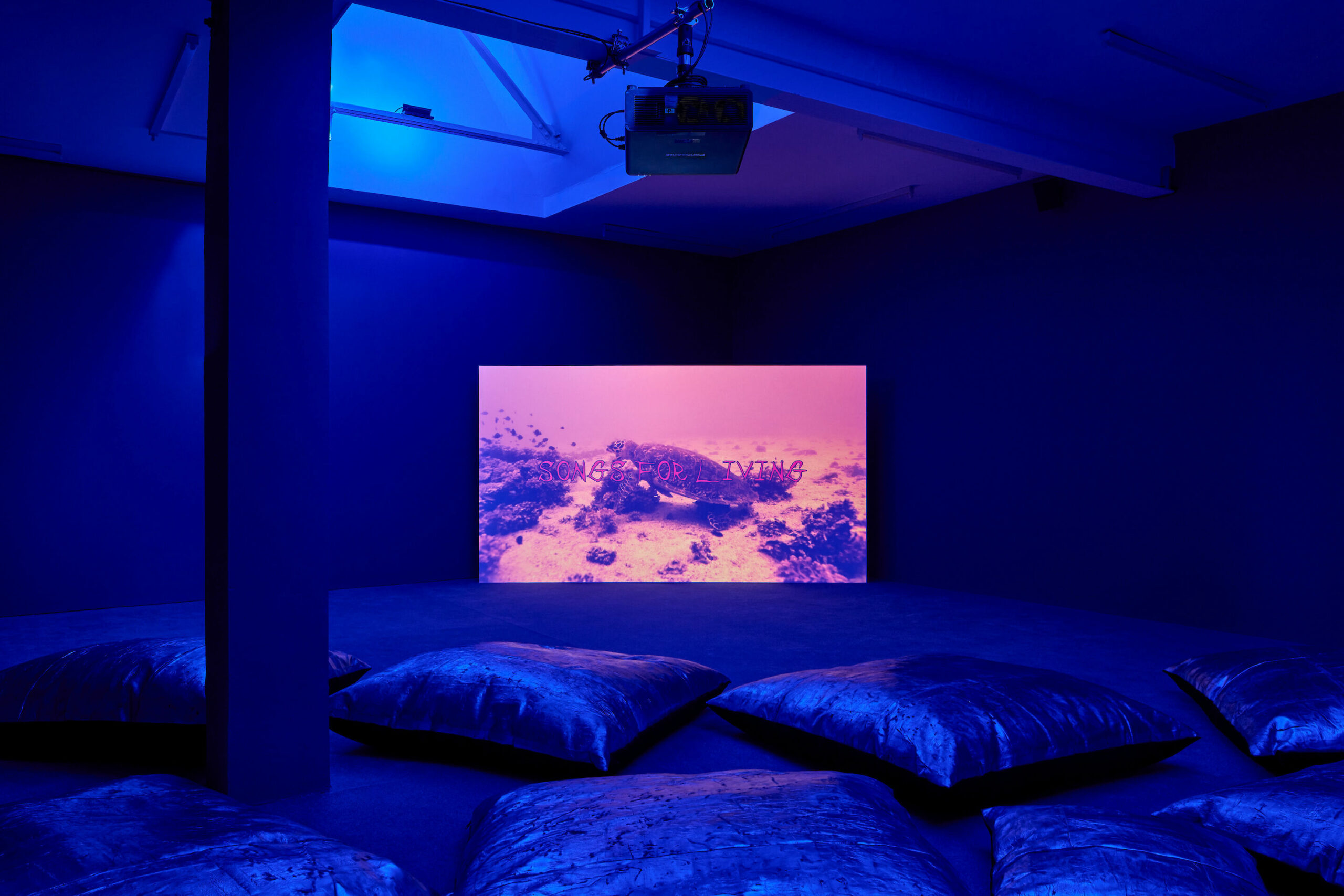 Korakrit Arunanondchai & Alex Gvojic at Carlos/Ishikawa
Apr 14, 2022 — May 15, 2022
Last Chance — Closes May 15!
Who doesn't love a good bonfire? While the next Guy Fawkes Night isn't until November, fans of pyrotechnics can still get their fix at Songs for Living, whose focus is the timeless thrill of fire. The titular piece is a twenty-minute video, featuring masked figures with black wings, tai-chi dancers, and unicycle delivery riders — plus the aforementioned blaze. The film draws on weighty material, including excerpts from two French philosophers and one Polish-American writer. All three survived various forms of oppression, and shared an interest in spirituality and questions of power.
The artist duo Arunanondchai and Gvojic are known for their gritty works that combine serious political thought with the stage effects of a warehouse rave (they are partial to strobe lights and smoke machines). If you like your gallery visits intense yet thought-provoking, make this your next stop.